About 1 in 5 people has some form of incontinence, usually urinary.
Before buying our Incontinence Products, read below to learn more about precisely what is Incontinence.
Incontinence FAQ
Written by Dr Kathleen Fahy, Registered Nurse and Registered Midwife
Conni recommends that you speak with your doctor for further assistance.
You may find our range of bed pads, underwear and other incontinence products of some help.
Should you wish to speak with someone further, the following links may be of help.
References and Further Information
Continence Foundation of Australia
http://www.continence.org.au/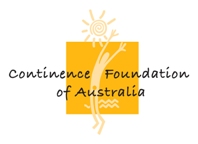 Australian Department of Health and Aging: bowel and bladder website.
http://www.bladderbowel.gov.au/about/habits/
Women's Bladder Health Website.
http://www.womensbladderhealth.com/content/riskfactors/index.html