Caring for your Conni incontinence product and bedwetting protection is easy.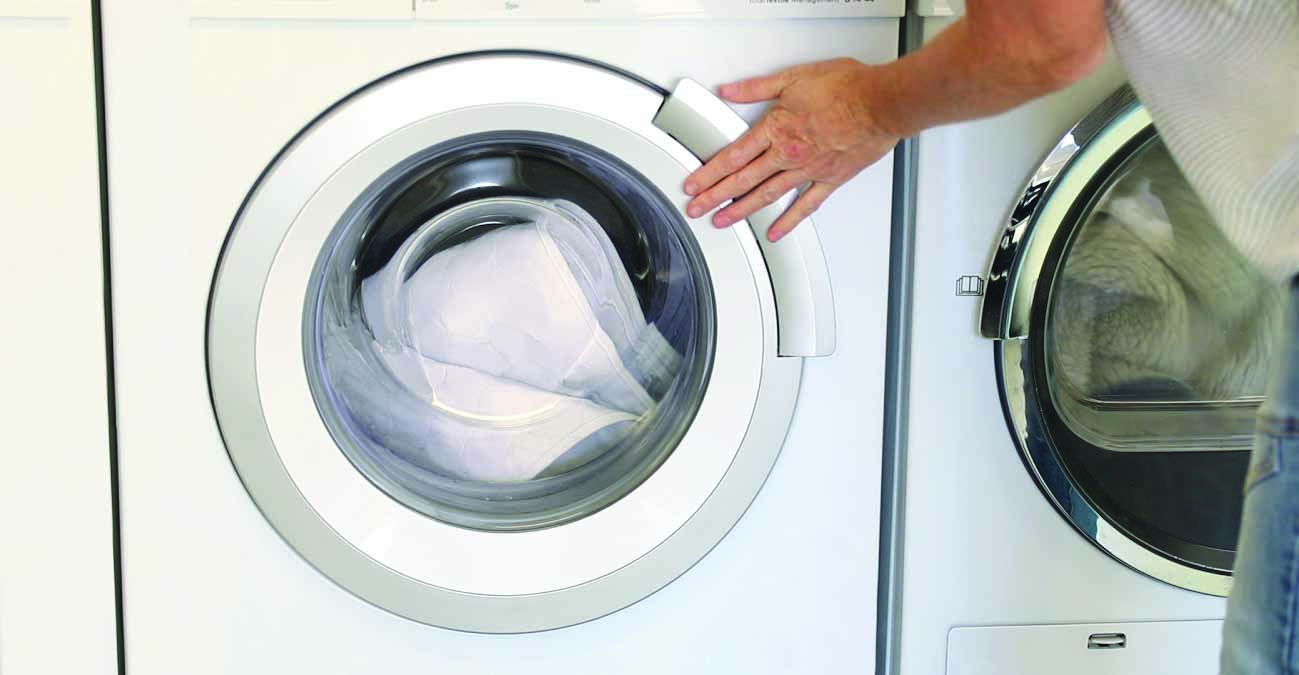 CONNI Bed Pads, Chair Pads, Undergarments, Liners, Mattress Protectors, Pillow Protectors and Pet Pads can all be washed and tumble dried in temperatures up to 80°C. Simply place any product listed above into your washing machine with similar products and a good quality detergent.
All of our products will also benefit from air/line drying in the sun if that option is available.

Rember to not use chlorine based bleach or fabric softeners on any of your CONNI products. These chemicals will coat and fill the hi-tech fibres and make your CONNI product lose function. We find oxygen-based bleach (such as Napisan), or vinegar works great for freshening up the CONNI range.
Swimshorts
Cleaning your Conni Swimshorts is quite simple. Hand wash in cold or warm water after each use. 40c maximum wash temperature. Conni Swimshorts should be line or air dried.
Please do not iron, tumble dry or dry clean and do not use fabric softeners or bleach on Conni Swimshorts.
Floor Mat
For best results wash your CONNI Floor Mat it in the laundry sink with some laundry detergent, rinse well and hang to dry. Your CONNI floor mat can also be hosed down outside.