Choosing a bed pad can be a tedious task.
Reusable or disposable? Larger or smaller? With Tuck-ins or without? $15 or $75?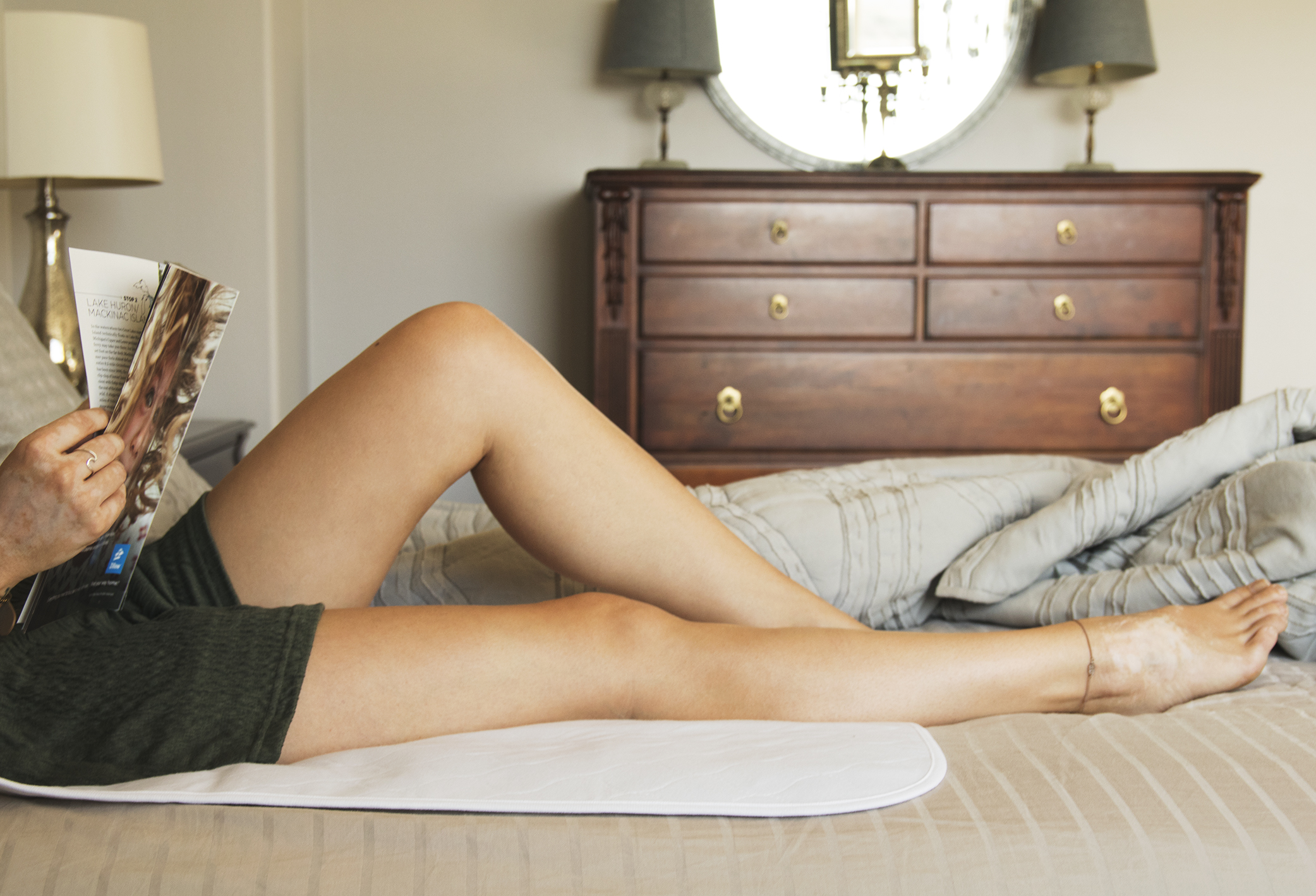 You've got a lot of options to choose from when it comes to your incontinence needs, and there's one agency that aims to prove who's the best.
The National Association of Testing Authorities (NATA) aims to measure the technical competence of incontinence products using three categories of testing- absorption speed, spread rate and wick back amount.
The speed of absorption: How quickly the moisture passes through the top layer of the pad. The faster this happens the greater the comfort level.


The rate of spread: How quickly the moisture disperses to the outer perimeter of the pad. The faster moisture moves from the centre of the pad, the drier it feels.


Surface wick back: The percentage of moisture passing back up through the top of the pad under pressure. This varies according to body weight.
Conni reusable bed pads outperform the industry standard in all three categories of testing- absorption speed, spread rate and wick back amount. (*See below.)
Industry Standard
Absorption Speed
10 sec
< 20 sec
Spread Rate
9 sec
< 70 sec
How do we do it?
Conni's extremely lightweight pads are designed to 'trap' fluid. Each pad features a soft stay-dry top layer, highly absorbent slim core, and a breathable, waterproof backing.
Summary
What makes the best reusable bed pad?
Absorption Speed
Spread Rate
Wickback Amount
This can only be achieved from superior technology and man-made synthetic fibres, as found in our Conni Bed Pads.
Take back your morning routine with Conni highly absorbent and waterproof bed pads, designed to assist in the management of incontinence. Our lightweight pads are easy to use and make bed changes a breeze.
Conni bed pads are large enough to have you covered during the night but small enough to machine wash. You'll have confidence knowing that our technology will keep you and the environment protected every time you use it.