Urinary Incontinence - are you dealing with it?
You can imagine that at Conni, we take phone calls and emails from people living with it, we visit nursing conferences with experts helping to improve it and we are always listening to how our products are used and why.
We also have the good fortune of good relationships with clinicians in the field of incontinence.
Occupational Therapists, Continence Nurses, Royal District Nurses, Community Nurses, Urologists, Physiotherapists, Health and Fitness professionals just to name a few.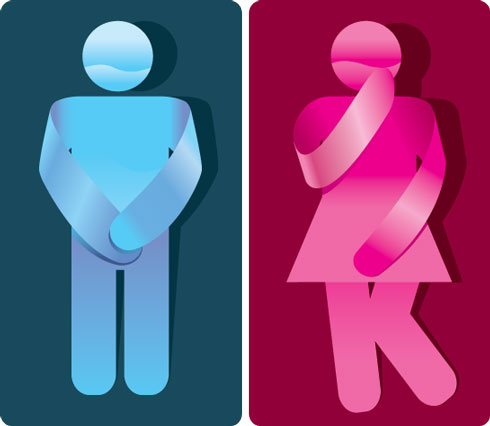 Yes, we all know someone who is dealing with it, but are you that someone?
There really is so much knowledge, many ways to access assistance and to improve your current quality of life.
Most importantly you are not alone.
YOU TUBE VIDEO from Australian Physio Association
Urinary Incontinence - what is it?
Thanks to Continence Foundation of Australia and their resources.(see resource links at bottom)
The most common form is Stress Incontinence.
Stress incontinence is the leaking of small amounts of urine during activities that increase pressure inside the abdomen and push down on the bladder. This occurs mainly in women and sometimes in men (most often as a result of prostate surgery).
Stress incontinence is most common with activities such as coughing, sneezing, laughing, walking, lifting, or playing sport.
Urge Incontinence
Urge incontinence is a sudden and strong need to urinate. You may also hear it referred to as an unstable or overactive bladder, or detrusor instability.The cause of urge incontinence is not fully understood however it seems to become more common as we age. Symptoms may get worse at times of stress and may also be made worse by caffeine in tea, coffee and fizzy drinks or by alcohol.
Urge incontinence can be linked to stroke, Parkinson's disease, multiple sclerosis and other health conditions which interfere with the brain's ability to send messages to the bladder via the spinal cord. These conditions can affect a person's ability to hold and store urine.
Incontinence associated with chronic retention
Incontinence associated with chronic retention is when the bladder is unable to empty properly and frequent leakage of small amounts of urine occurs as a result.
There are several possible causes for this type of incontinence. These include:
a urethra blockage caused by a full bladder (the full bladder can put pressure on the urethra, making it difficult to pass urine)

an enlarged prostate

a prolapse of pelvic organs which can block the urethra

damage to the nerves that control the bladder, urethral sphincter or pelvic floor muscles

diabetes, multiple sclerosis, stroke or Parkinson's disease (these conditions can interfere with the sensation of a full bladder and with bladder emptying), and

some medications (which can interfere with bladder function) including over the counter medications and herbal products.
Functional Incontinence
Functional incontinence is when a person does not recognise the need to go to the toilet or does not recognise where the toilet is. This results in not getting to the toilet in time or passing urine in inappropriate places.
What causes functional incontinence?
dementia

poor eyesight

poor mobility

poor dexterity (a lack of fine motor skills makes removing clothing difficult)

an unwillingness to go to the toilet because of depression, anxiety or anger, and

environmental factors such as poor lighting, low chairs that are difficult to get out of, and toilets that are difficult to access.
What to do?
There are a number of health professionals that specialise in the area of continence which can make it confusing to work out who you should see to treat your problem.
Listen to this great interview with Scottish Physio/ Pelvic Floor expert come Comedian - Elaine Miller talk about the subject & humour in relationships
Speak to your doctor or a continence nurse advisor on the
National Continence Helpline 1800 33 00 66 to help determine the suitable health professional / service provider to meet your needs.
Conni has developed many continence support products which we know assist in improving quality of life with improved confidence for all stages of life. From underwear to bedding and furniture protection. Our products are reuseable and washable for many many times over.
The environmentally sustainable products also make for a more cost effective way to manage many forms of incontinence. Our products are Oeko - Tex certified (no harmful substances)
The conclusion is that many forms of incontinence can be managed far better with the right knowledge, the right support and the right products to give you confidence to live your life the way you want to! If you could improve your current situation you would right?
Friends of Conni, great women who work in the area of Pelvic floor:
Elaine Miller: http://www.gussetgrippers.co.uk/
Michelle Wright: http://www.mishfit.com.au/mish-story/
Contacts & Support:
Continence Helpline 1800 33 00 66
http://www.continence.org.au/pages/get-help.html